Metis update or installation
To install the new version please do the following:
1. Select search and write "Control Panel" then select "Programs" and "Uninstall a program"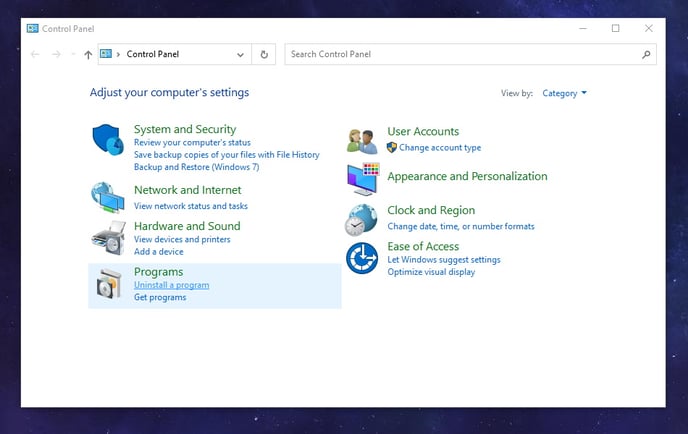 Locate "Metis Windows Client" in the list and select Uninstall.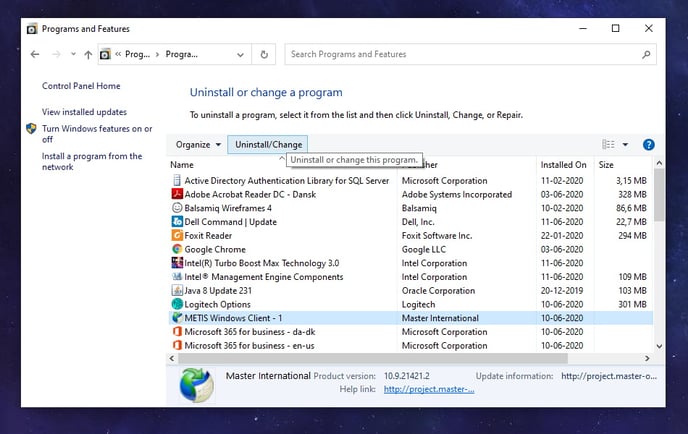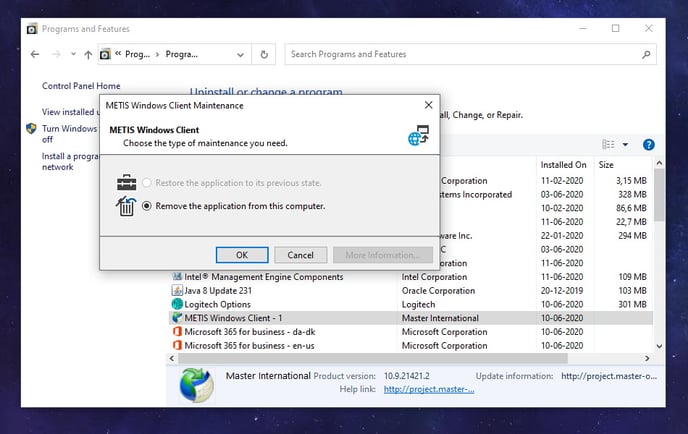 2. Then, go to the link below to start a new installation.
http://metis.master-online.com/client
The password to access the page is "Metis2010", then press "Start Metis" and start the installation.