Create Open Link
How to create open link in Metis?
Follow these following steps:
Login to Metis
Go to Assessment
Choose the assessment you want to create open link
Double click then click on Create Open Link

5. Choose the type of Assessment Link (What do you require for the test taker to fill out for ex. e-mail, additional contact, mandatory contact, send e-mail)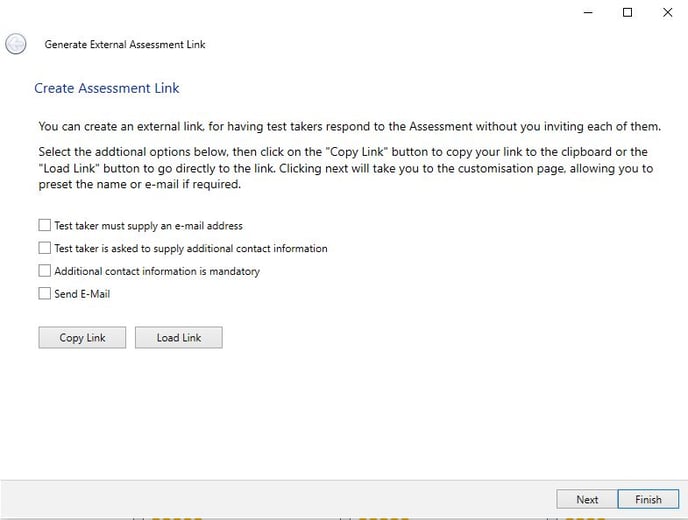 6. You can either copy or load link. Then paste it and send to the test taker/s.