Adding user in Metis
If you are Administrator and wanted to add user in your partition.
1. Login to Metis
2. Go to Metis Administration
3. Click on User logins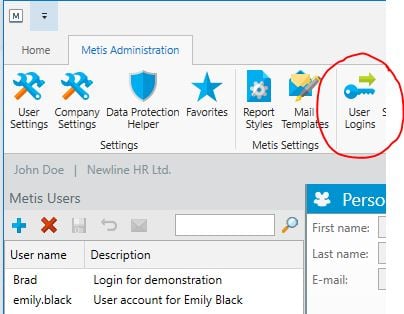 4. Follow these 4 steps on the photo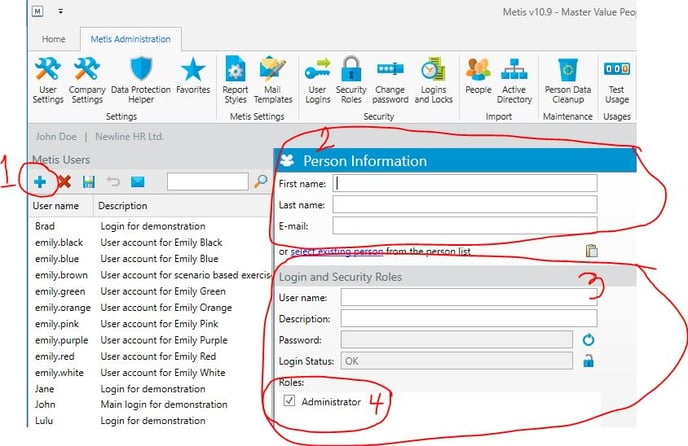 a. Click + sign to add user
b. Fill out the Personal Information
c. When you click on the next step which is Login and Security Roles, it will do auto-refill based on the information you input in Person Information.
d. Choose the role if it's another Administrator check this option.
5. Click Save and Yes
6. The pop op message will be the e-mail that is going to be send to that user. You can choose which language to be use.